The Fort Collins Area Chamber of Commerce hosted the second annual Northern Colorado Prospers (NCP) Summit during the morning of April 10 at the Lory Student Center on the Colorado State University Campus.
More than 60 NCP investors attended the event to receive updates on the NCP four initiatives, which included the reveal of the new talent portal WorkInNorthernColorado.com.
This key tool can now be used by employers in the region to recruit quality workers and for job seekers across the country to find a good job, home and quality of life in Northern Colorado.
"Talent is the top issue for most employers in the two-county region. Many of them have asked for better recruitment information and tools," said David May, Chamber President & CEO. "
WorkInNorthernColorado.com
 is a direct response to those requests. It has a rich amount of information targeted at job seekers. In fact, the central focus of the site is jobs."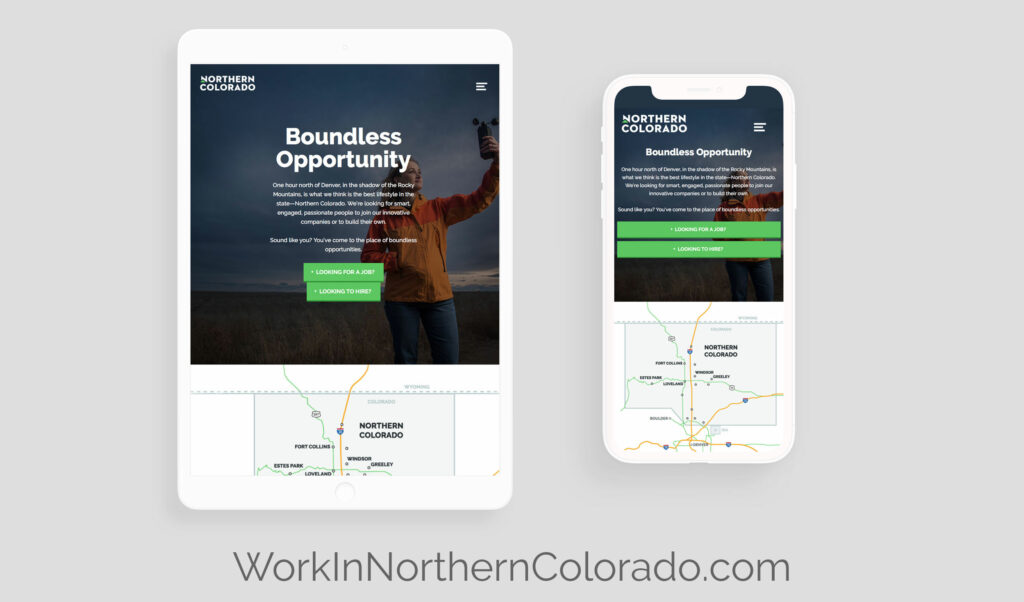 The 
Northern Colorado Talent 2.0 Coalition
deemed this site necessary. The Chamber hired Development Counsellors International (DCI), a place-marketing firm to develop this site. After the discovery process of surveying and interviewing employers, DCI went to work on creating a user-friendly site, while developing unique features, including geotargeting, area mapping and productive job search functionalities.
"The site is the product of a lot of time and input by dozens of people – area chambers, economic workforce development professionals and human resource departments," said Ann Hutchison, Chamber Executive Vice President and Manager of the Talent 2.0 initiative. "Then there's the team at DCI who built the site for us. We needed people who were experts at place-marketing, and we had that with DCI."
Funding for the talent portal came from 
Northern Colorado Prospers
, the 5-year key strategic initiative of the Fort Collins Area Chamber of Commerce.
"Align, attract and develop talent is one of the four strategic goals of Northern Colorado Prospers. Telling our region's story to existing and potential new workers is a top priority. 
WorkInNorthernColorado.com 
is a great start," said Kevin Unger, President of Poudre Valley Hospital and Medical Center of the Rockies and Chair of Northern Colorado Prospers.
The Chamber will conduct a social and media campaign to drive traffic to the new talent portal. You can help increase the Search Engine Optimization (SEO) by visiting the site frequently, sharing it with your HR departments as another recruitment tool and forwarding this information to your contacts.
Thank you for your support in the development and execution of this portal. We look forward to sharing more about the features, usability and metrics in the future.
---